Championship Golf Courses
Upcoming Events
GLENVIEW - Pro's Corner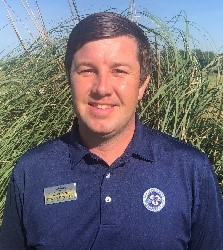 Greetings from Glenview Champions Country Club,
We look forward to having you come out and experience the 3 beautiful courses, friendly staff, and great food at Glenview Champions. Don't forget to arrive early and check out the great merchandise selections in the Golf Shop and as always our friendly staff is available to answer any questions you may have.
There are many great golf events going on throughout the year for residents so make sure you don't miss out on these by checking the Tournament Calendar at your nearest Golf Shop or on golfthevillages.com.
It already feels like summer is here as the temperatures heat up and that means it is getting close to time for yearly course Maintenance. As always we will be aeirfying the entire golf course 3 times during the summer months and this usually takes about 2 ½ to 3 weeks to fully heal depending on the size of the holes and weather conditions. As always check golfthevillages.com for all course aerificaiton dates and check the Glenview maintenance tab for dates specifically at Glenview before booking your group or tee time.
Chase Senn,

PGA Professional
Glenview Champions Golf & Country Club