Executive Golf Trail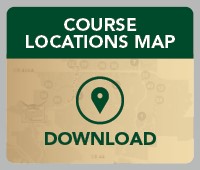 Executive Golf
The Villages Executive Golf trail consists of 36 nine hole courses unique to The Villages. These courses are primarily par 3 holes with the occasional par 4. Unlike many "executive courses" outside The Villages, ours are maintained at a high standard. Each course has something to offer to all levels of golfers. With 3 sets of tees from 2 to 7 tee boxes, they will challenge even the most experienced golfer, but from the forward tees will provide a friendly experience for the recreational golfer as well as the beginning golfer.
Greens fees on the executive courses are free to all residents*; a trail fee does apply if you wish to use your golf car on the trails of the executive courses. Trail fees can be paid per round, semi-annually, or annually. To purchase a semi-annual or annual trail fee, please download the following application and visit any of the regional recreation centers or follow the mail in instructions. Trail fees apply to the individual not the golf car. If you wish to bring a "guest" please be aware of all the policies regarding guest play.
Executive Course Night Golf
Saddlebrook is home to night golf within The Villages and is played on Tuesday, Thursday and Saturdays. If you would like to schedule your group (Minimum of 36 players) to play night golf, please contact Glenview Champions golf shop @ 352-753-3345.
Executive Course 18 Hole Summer Crossover Play
We are excited to announce the return of the Executive Crossover play every Thursday, beginning June 2nd through Thursday, August 25th. You will be able to tee off between 7:29am-9:44am and play 18 consecutive holes of golf on the following Executive Golf courses: Hawkes Bay to Saddlebrook, Churchill Greens to Pimlico, Bacall to Bogart, Truman to Roosevelt and Escambia to Okeechobee.

When using the phone, choose option #1; or click on "Requests and Templates" on TheVillages.net.
Select the date of play (Thursday)
Enter the total amount of golfers (use 2-digit numbers (i.e., 04))
Enter the golfer ID numbers (for a guest, enter ** and the Resident Host ID number)
Enter preferred time, earliest time to play and latest time to play (between 7:29 a.m. - 9:44 a.m.)
Select Executive Courses
Using "select individual course selection" select: Hawkes Bay, Churchill Greens, Bacall, Truman or Escambia.
You may select Time over Course or Course over Time
Verify your reservation on Monday morning prior to your date of play by choosing option #4 on the phone or by clicking "Reservations/View Open Tee Times" on The Villages.net.
For the 18 holes, the daily trail fee, per resident, will be $8.00 and the Guest Greens Fees will be $14.00 plus the daily trail fee of $8.00. Guests are required to present a "Village Guest ID" with a photo ID at check-in. Please remember that all golfers should check-in with the starter 20 minutes prior to their tee time. For further information or questions, please call the Tee Times Office M-F, 8am-5pm or S-S, 8am-4pm at 750-4558.
Executive Course Spectator Policy
As approved by The District Boards, commencing May 2015 regarding the Spectator Policy on Executive Courses.
Spectators are allowed, and must follow golf course guidelines
No Charge for residents/guests with a valid resident/guest ID card
Spectator Tags will be issued; If a spectator is caught playing, they must pay the appropriate fees and golfing privileges will be suspended for 30 days.
Spectators must be at least 10 years of age with an accompanied resident/guest
Spectator golf cars must remain on the path
One (1) spectator limit per person, with a maximum of four (4) spectators per foursome not to exceed four (4) total golf carts
Executive Course Schedules
The courses on the Executive Golf Trail are open nearly 365 days a year with only a few days scheduled to complete necessary maintenance practices in order to keep the golf courses in as good of shape as possible. READ MORE
Executive Course Ratings
The Executive Golf Courses are rated based on the difficulty level of the course. It is displayed on a scale of 1 to 4 with 1 being the friendliest and 4 the most challenging. This allows each resident to choose what playing level best suites them so they will be able to maximize their enjoyment when they come out and play. View Course Ratings (PDF)
Executive Golf Trail Information
* Green fees on the executive courses are free for residents. There is no charge to a resident for walking. A trail fee (per person) is required for use of a golf car on the courses and may be paid per round, semi-annually or annually.