Championship Golf Courses
Upcoming Events
BELLE GLADE - Pro's Corner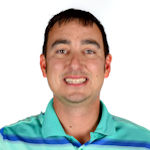 Good Golf School
Have you ever heard of it? The Good Golf School is a tool that every resident can utilize. It is ½ "Good Golf" and ½ "Tee Time School" during the session you'll learn all about practicing "Good Golf" in The Villages and finally you be introduced to the Tee Time system and learn the ends and outs of making tee times. And the best part…… It's FREE to residents! What's "Good Golf?" you'll have to attend a session and find out!
For more information about times and locations of the Good Golf School call the Country Club Administration Office at 753-3396. Or sign up right here on www.GolfTheVillages.com
See you at Belle Glade!
Brett Sherman,


PGA Certified Professional
Belle Glade Golf & Country Club