Custom Club Shop
Vendor Links
Upcoming Fitting Days
Custom Club Shop
The Villages Custom Club Shop offers a variety of services to help you with all your golf club needs. From regripping, reshafting, and loft and lie adjustments in the repair shop, to custom club fittings. Its the perfect environment for picking out clubs that will work best for you!
To better serve you, the Custom Club Shop is available at both Palmer Legends and the Sarasota Golf Practice Center (SGPC).
At The Villages Golf Academy at Palmer Legends

(1625 Palmer Way, next to the Driving Range)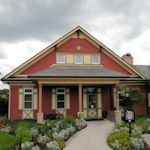 Full Service Performance Fitting Studio
Hours of Operation: By Appointment Only
Call us Tues-Fri to reserve a Fitting 352-753-5310
Give us a call at (352) 753-5310.
At The Sarasota Golf Practice Center




(133 Moyer Loop, south of the corner of Morse Blvd & 466A)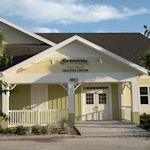 Clubs, Bags, Hats, Gloves and Balls
(from all of the major club manufacturers)
Full Service Club Repair
Our popular Fitting Days
Hours of operation are 8am to 6pm, Monday through Saturday, and 9am to 5pm, Sundays. Come see us or give us a call at (352) 259-2080.
We look forward to serving you at our shops and at our Demo Day events.