Custom Club Shop
Upcoming Demo Days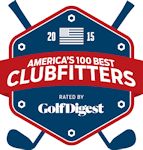 Custom Club Shop
Fittings
There are many factors involved when measuring a golfer for golf clubs that fit them correctly. We are not all built the same way: tall people/short people, long arms/short arms, fast swings/slow swings, big hands/small hands are a few of the ways that we differ, so how can we all use the same clubs? The answer is we canít, and that is where we come in!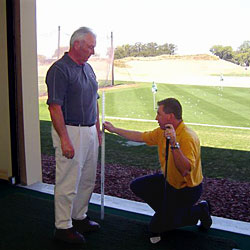 Hereís a list of the different factors that we measure for to make sure you are getting the best fit club for you:
Shaft Length
Shaft Flex
Shaft Kick point
Loft
Lie Angle
Grip Size and Style
Graphite or Steel Shafts
Head Design (straight, offset, closed)
We have all the state of the art equipment for fitting our customers, including a Vector Launch Monitor, the Callaway Opti-Fit System, and the TaylorMade Select-Fit System, as well as being a Titleist Advanced Fitting Center!
There are also two types of fittings that we offer:
Fitting Lesson: Conducted by a PGA Instructor, this will incorporate a lesson with the fitting, encouraging a better swing and clubs that fit the changes you are making!
Compensation Fitting: Conducted by a certified club fitter, this will entail fitting the clubs to your current swing, to help you gain the best results without changing your swing!
Demo Club Program
Not only do we offer custom fitting, but we have a great selection of demo clubs that one can check out and try. This is a great way to make sure that you like the club before purchasing it!