The Villages Golf Academy
Upcoming Academy Events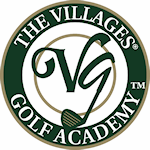 The Villages Golf Academy
Group Lesson Program
Our Group Lesson Program is designed to help you break those elusive 90 and 100 scoring barriers. You will become more consistent with your full swing and improve your touch around the green.

Private Groups (3-6 people)
60 Minutes of private instruction for your group
Friends and Family - (3-6 people)
Three 60-Minute Group Lessons
You set the time, the day and the instructor
Get your friends together and form a custom group
Expires 30 days from the date of purchase
Suggested Topics: putting, chipping, pitching, bunker play and full swing

To register for a program or to receive additional information please contact The Villages Golf Academy at (352) 259-8121 or (352) 259-2077.