Championship Golf Courses
Upcoming Events
CANE GARDEN - Pro's Corner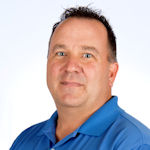 Greetings from Cane Garden Country Club!
Looking at the Scorecard:
Is the number one handicap hole really the hardest hole?
Let's clear up some misunderstandings about the handicapped holes on a scorecard. Many golfers think the number "1" handicapped hole means it's the most difficult, the number "2" is the second most difficult, and so on. That's really not the case. The USGA Handicap System Manual, under Section 17, states that the basic principle is to equalize the abilities of golfers at different handicap levels. Men's and women's stroke allocations will usually be different because their needs to equalize holes will come on different holes.
A handicap stroke should be an equalizer and should be available on a hole where it most likely will be needed by the higher-handicapped player to obtain a half in singles or four-ball match play. "Difficulty in making par on a hole is not an effective indicator of the need for a stroke. Generally the longer the hole, the greater need for the higher-handicapped player to receive a stroke."
If you look at the longest hole on the golf course (par-5), you will see that the better player would take significantly fewer strokes to hole out than the higher handicapped player strictly due to the length and the fact that the better player would hit the ball farther off the tee. Therefore, this hole would be the first hole in which the higher-handicapped player would need a stroke as an equalizer, making it the #1 handicapped hole.
In the long run, there would be a greater difference between the number of strokes taken by the better player (avg. 4.5 strokes) and the higher-handicapped player (avg. 6.5 strokes). In retrospect, looking at the shortest hole on the golf course (par-3), you will see that there wouldn't be a great difference in scores relative to par base on the fact that both players have the same chance of hitting the green in as many strokes. Also they both would average more than 3 strokes. The better player might average 3.5 strokes and the higher handicapped player might average 4.5 strokes for the par-3, which is a smaller differential than the Par 5.
For more information on how holes are handicapped, visit: www.fsga.org or www.usga.org
Tony Wilson,

PGA Professional
Cane Garden Golf & Country Club