Championship Golf Courses
Upcoming Events
MALLORY HILL - Pro's Corner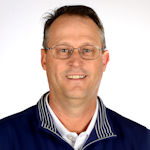 Greetings from Mallory Hill
We look forward to you coming out and checking out the beautiful courses. Donít forget to arrive early to check out the wonderful selection in our Golf Shop and also get checked in at least 10 minutes prior to your scheduled tee time.
Make sure to stay up to date on the latest happenings around The Villages by keeping an eye on the Tournament Calendar. We have a number of wonderful events planned throughout the year! During the summer months, you can also get your own group of 32 players together and book times for the afternoon or evening by calling the Golf Shop and asking for a Manager. Make plans to get out and play!
As a reminder to all golfers, please be aware of the group in front of you. We have had occasional instances of people getting hit into and the last thing you want to do is to be hit or hit someone. Speaking from experience, those little white balls pack a potent punch when you get hit! Be alert to the golfers around you and be safe!
Fairways and Greens,
Dan Machande,

PGA Certified Professional
Mallory Hill Golf & Country Club