Friendly Golf Recommendations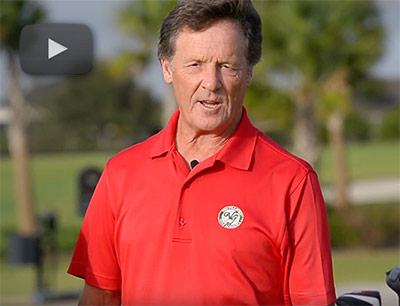 Here in The Villages® we think the most important part of the game is having fun!
These are our suggestions for making any casual game of golf enjoyable for every player. Whether you're an everyday golfer, or just make occasional trips to the greens, these recommendations can be implemented in their entirety, or you and your group can choose certain rules that you feel best fit your game. Regardless of if you play according to the USGA Rules or invoke these "Friendly Golf" recommendations, remember the key is to have fun! We would enjoy hearing your feedback regarding our Friendly Golf Recommendations. Visit our website at www.GolfTheVillages.com or visit your favorite golf shop. These recommendations are not permitted to be used by anyone participating in a tournament associated with The Villages Community or for anyone maintaining a USGA Handicap (the scores are not acceptable for posting). They are not recommended for any golfer wishing to pursue an enhanced playing ability or play following the traditions of the game. They are simply recommendations that may help make the game more fun for the casual golfer and that's what it's all about!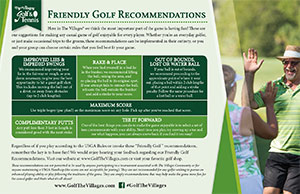 Download Friendly Golf Brochure (PDF)